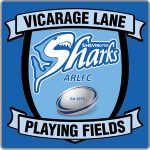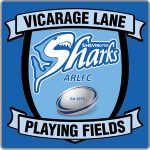 We greatly appreciate the help and support of our club sponsors, which enables us to continue providing a wide range of teams for the local community.
For over a hundred years IKO has produced innovative solutions for flat roofs, pitched roofs and the waterproofing industry. Specifiers, installers and building owners alike rely on IKO's proven technical expertise for new build and refurbishment projects, throughout all industry sectors. IKO's continued investment in UK manufacture ensures that it can provide you with roofing and waterproofing solutions that meet increasingly stringent performance and design requirements.
JB Fitness offer the complete fitness facility. Personal training, weights, HIIT, Boxing and a range of health services. Situated on Brookhouse Terrace in Wigan, our youth rugby teams train there on a Saturday morning and weekdays for other fitness classes. Facilities include, free weights, SkiErg, running machines, assault bikes, concept rowers and bikes, boxing ring, punch bags and cardio area. 
MWA Eco Systems are a North West based company carrying out construction works, mechanical services, internal fit out and property maintenance across the North West. With vast experience and an excellent track record, we have positioned ourselves as the ideal solution for all residential and commercial development projects.
We provide complete project management, design and installation services when working for private clients or when outsourced by engineers, architects or interior design firms across any type of construction service. Our skilled team pride themselves on being respectful, polite, highly professional, efficient and always meeting deadlines. At MWA Eco Systems we deliver a first class finish to every project with thorough attention to detail.
World Choice Travel, based on Wallgate in Wigan are specialist in package travel, long haul, short haul, worldwide. Wherever you decide to go, Worldchoice Travel in Wigan can develop a completely bespoke itinerary that takes into account your likes and dislikes as well as your personal preferences. You can choose your travel dates, decide how to get from A to B, take your pick of accommodation and include those little extras that will turn your next trip into the adventure of a lifetime. Open Monday to Friday 10:00 – 16:00. 01942 242121.
Shevington Gym is a fantastic, friendly gym based in Shevington near Wigan. We offer the latest equipment and a range of facilities, including weight training, free weights , selectorised machines, cardio machines and circuit training sessions.
Shevington Gym is open Monday to Friday from 10am – 8pm, and from 12-2pm on Saturdays. The gym is closed on Sundays. Please visit our Facebook page for more information.
Bithells Waste Disposal have been managing waste disposal and recycling for domestic, industrial & commercial customers throughout the North West for over 40 years.
We offer a complete waste management service teamed with competitive prices and reliability. Whether it is a small skip or a permanent waste disposal package, we will be there to meet your needs. We cover a 25 mile radius of Wigan. Please visit our website for further information.
STEPScic is a Community Interest Company with services throughout Wigan and Warrington providing opportunities for adults and young people with disabilities. STEPScic offers comprehensive and high quality packages of support.
STEPS is able to offer support to individuals with a learning disability, mental health issues, physical disabilities, communication difficulties etc. The ethos behind our service is to provide meaningful activities that are skills based and which enable people to improve in all aspects of their lives, this encourages individuals to improve their skills, health and general well being.
STEPS is committed to providing a person centred approach throughout its service points and is able to offer a bespoke service tailored to meet individual needs. This can include building upon social skills, independence, accessing the community, active living sessions etc within a social hub setting or gaining pre-employment skills and experiences at our designated sites across the borough.
With over 30 years of frame building expertise Dolan Bikes have become renowned for their custom built frames, tailored to the riders specific riding style and body characteristics.
Dolan have always endeavoured to build bikes to deliver maximum performance, style and comfort at an affordable price. With our custom bike builder you can customise your bike build from the wheels up. Build your dream machine today!
At Macmillan, we know how a cancer diagnosis can affect everything. So we're here to support you and help you take back some control in your life. From help with money worries and advice about work, to someone who'll listen if you just want to talk, we're here.
Right from the moment you're diagnosed, through your treatment and beyond, we're a source of support, giving you the energy and inspiration to help you feel more like yourself.