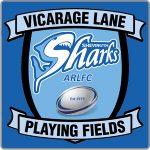 LATEST CLUB NEWS
Sharks Community Coop Partnership
We have been successful with our bid to become one of three Community partner organisations to share in the community fund at the Coop over the next six months – we need to get as many people to join the coop membership scheme and register Shevington Sharks as their chosen community partner. The three coop shops supporting us are Shevington Orrell and Standish as well as Coop Funerals in Standish. Once people have registered and have got their membership cards we receive a percentage of the purchases on Coop own branded foods. To kick start this we are already starting with a base of £1317.00 pounds in our Fund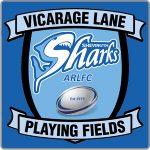 Sharks Fun day – Saturday 3rd June – Shevington Recreation Ground.
Our junior Section are holding a fun day in aid of Vicarage Lane we will be having mini tournaments for ages 7 to 11 culminating in a 12s game – there will be stalls games and other activities throughout the day –  like anything we do need volunteers to assist on the day please contact Phil Cheetham, Nicola Unsworth and Andrea Birchall if you can assist in any way
Dinner Dance
On the 25th March and in conjunction with Shevington FC we raised over £5700.00 for the Vicarage Lane development from our diner dance at the DW Stadium. The event was a huge success and a massive thank you to all who took part and especially the group of six people who organised and help make the event the success it was.